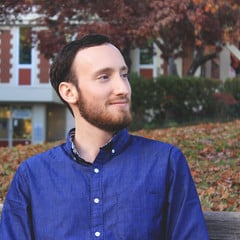 Jordon Jakusz
3D Artist at EA
San Francisco, United States
About
I have been working in the 3D industry for over 5 years now with a focus on real-time optimization. I have vast knowledge in the game engine pipeline for PBR texturing and high/low modeling for hard-surface, props, and environments. My career has led me to Aechelon, a leading provider for 3D real-time flight simulators for the U.S. military. I helped with the environment creation where attention to detail was my strong suit.
At Adobe I had to wear many hats. but I was able to learn and improve my skills over a wide variety of tasks including some big marketing initiatives, AR asset creation, and helping with the pipeline development. I am very passionate about games, 3D, and real-time development and I pride myself in being efficient and punctual.
Currently looking for game studio job as a hard-surface artist, environment artist, or prop artist.
Skills
Digital Sculpting
Environment Modeling
Hard Surface Modeling
Lighting
Prop Modeling
Game Design
PBR Texturing
high to low poly workflow
realtime asset creation
game ready asset creation
Software proficiency

Maya

ZBrush

Substance 3D Painter
Unreal Engine

Marmoset Toolbag

Substance 3D Sampler

Substance 3D Designer

Photoshop

Dimension

Unity

V-Ray